Main content
Carousel content with 3 slides.
A carousel is a rotating set of images, rotation stops on keyboard focus on carousel tab controls or hovering the mouse pointer over images. Use the tabs or the previous and next buttons to change the displayed slide.
Slide 1: fall2023-colloquium

Slide 2: fellows2023-group

Slide 3: fall2023-colloquium
Mission
Our mission is to support research, teaching, and public dialogue that examine race and intersecting dimensions of human difference including, but not limited to, class, gender, religion, and sexuality. We are interested in how systems of social distinction shape identities, modes of knowing, processes of inclusion and exclusion, and acts of representation.
Learn More About Our Special Programs
---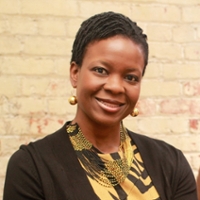 Faculty Spotlight - Diane Stewart
The scholarship of Emory faculty on questions of race and difference is second to none!  Given JWJI's commitment to highlighting scholarship on race and difference, it is our pleasure to announce the launch of the JWJI Faculty Research Spotlight. 
This initiative is an occasional webcast featuring interviews with Emory faculty who have recently completed major scholarly projects on topics related to race and difference. 
Check out our Youtube page for archived webcasts and archive of all JWJI programming.
Latest Episode - Diane Stewart